Erin Hardy, 18, a graduate of Hebron Christian Academy in Dacula, is the student of Cathy Thacker, NCTM, in Snellville, GA.  Erin has played piano since she was three years old; her mother, Natalie Hardy, is a piano teacher, and gave Erin her musical foundation.  Pam Asberry was her subsequent teacher for eight years.
Erin sang second soprano in Gwinnett Young Singers, made GMEA All-State Chorus in 2020, and was nominated for Governor's Honors in music.  She also ran track for her high school.  Erin will attend the University of Colorado at Boulder in the fall, where she will major in Accounting and minor in music and Spanish.
Erin has participated in NFMC Festivals since 2009; this year she earned her 13th consecutive Superior rating for Piano Solo.  In 2012 she entered Piano Concerto, and she has earned 10 consecutive Superior ratings in that event.  In 2020 she earned the Grand Cup (75 points) from NFMC; in 2021 she earned the President's Cup (90 points)!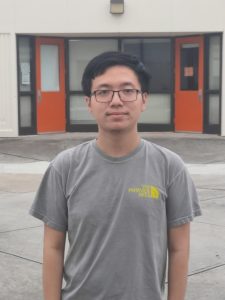 Lawrence Zhou is a senior at Parkview High School in Georgia. He has been playing piano since 2009 and has entered NFMC's solo piano event every year since first grade. He has also done the concerto event every year of high school and is honored to receive the 90-point trophy.
Lawrence is graduating this year as the valedictorian of his high school. In school, he is involved in extracurricular activities including DECA, of which he is the vice president, and Mu Alpha Theta, of which he is president. Outside of school, he enjoys playing chess, doing competitive math, listening to music, and playing mobile games. He has won many top prizes and scored high in national high-level math competitions since middle school.  He has qualified for invitational competitions such as the United States Junior Math Olympiad (USAJMO) for 3 years in a row. In the fall, Lawrence plans to attend Georgia Tech and major in Industrial Engineering.