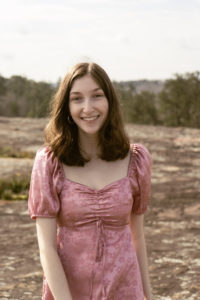 Rotem Kanny
Rotem is graduating from Dunwoody High School with Honors. She has been playing the piano at the
Wendy Vann-Reifler Studio since Kindergarten and has successfully participated in numerous events.
These include:
The National Federation of Music Clubs Superior Rating for Solos, Duets, and Concertos for
12 consecutive years.
The National Piano Playing Guild Auditions in National Auditions and National Roll.
North DeKalb Music Teachers Association Local Auditions.
Georgia Music Teachers Association Pre-College Piano Regional Auditions.
Georgia Music Teachers Association Pre-College Piano State Auditions.
North Dekalb Music Teachers Association Bach Competition.
North Dekalb Music Teachers Association Rachel Howard Sonata/Sonatina Competition.
She has also played the flute in her school band for the past 7 years.
Rotem will be attending the Georgia Institute of Technology majoring in Public
Policy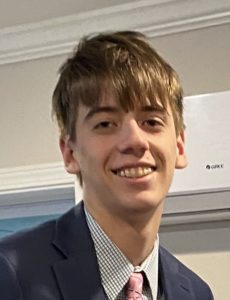 Jacob Vann-Reifler
Jacob Vann-Reifler has been studying piano since he was 4 years old with his grandmother, Gayle Vann, and mom, Wendy Vann.
He has been participating in the National Federation Festivals in the solo, duet, concerto and Composition Events, and will receive the 90 point Solo cup as well as the 60 Point Duet Cup this year. He also has participated for 10 years in National Guild Auditions, GMTA competitions, and composed songs for Junior Composers and the PTA Reflection Competition.
Jacob has also enjoyed teaching piano lessons during his high school years.
In addition to piano, Jacob has enjoyed playing and coaching basketball. This past year, he served as a junior coach on the Norcross High school Basketball team, and had the privilege of seeing them win the State Championship Game!
 Jacob is looking forward to attending Georgia State in the fall and will continue to pursue his music and coaching passions