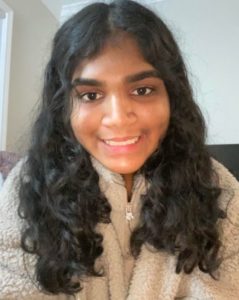 Chantelle D'Silva                                                                                                         Music – Is a Storyteller
"Where words fail, music speaks." These words spoken by Hans Christian Andersen, portray the idea that music, from a verse to a well-developed sonnet, can form emotions and create different stories based on the dissimilar mindsets of each individual. Music can construct many types of tales by building emotions and heightening thoughts and moods when words lack to fully express a deeper meaning.
When one is feeling down, a click of that play button and the pitch of that first note heard from the introduction of the piece can initiate many emotions associated with that specific song.
Connecting that certain mentality with the piece can cause the brain to depict different scenarios that the singer, writer, etc. has had or is experiencing and is trying to express. For instance, in Nikolai Rimsky-Korsakov's famous piece, "Flight of the Bumblebee", the rapid staccato notes, the slowing down of the notes, and the crescendos and decrescendos can form a tale in one's mind on what that bumblebee is going through during its flight and the sentiments it might feel based on the feelings that listener is experiencing when hearing the piece. Emotions play a big part in storytelling and music does a magnificent job of depicting it.
Reiterating the attitude and mood of an individual, music can lighten up a person's day from the story the music tells or lead the listener to deeply understand what each lyric is trying to say. An individual can use music to create whatever scenario they believe that piece is voicing. This scenario that they create can be based off of the mood or thoughts that one is taking a part of when putting ideas to what one is hearing.
Music is an outlet in many people's lives, letting them create stories based on the emotions, moods, and thoughts each piece portrays and what the individual is feeling in that moment of time.